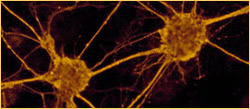 Other Sites of Mine
Feedback at Google
Videos on YouTube
About Flamenco
mundo flamenco – excellent selection of guitars, friendly assistance.
Olé España – Wide variety of products

anda – the german flamenco magazine, the calendar is up to date.
tablao.de – Flamenco in Berlin.
tabla0 – Cool place in Madrid.

Klaus Handner – outstanding photos.

norman – big online archive about singing and guitar.

Flamenco Studio – Renate Wagner, my favourite flamenco dance school in Germany.


Flamenco Festivals
Jerez
Potaje de Utrera
Friends and Colleagues
Alfredo Palacios – Guitar
Ana Maria Amahi – Dance
Ana Lessing – Dance, Design
Antje Herber – Dance
Ari und Guido – Dance
Azabache – Dance

Blanca Nieves – Dance

Carlos »El Canario« – Guitar
Carmen Lopez – Dance
Cornelia »La Minera« – Dance

Jorge la Guardia – Artist
José Ramirez – Singing

Katrin Friedrich – Guitar and Singing

Leonor Moro – Dance

Martina y Emanuel – Dance and Guitar
Michio – Guitar
Miguel Iven – Guitar

ostpolfilm – Video

Peer Fritze – Guitar
Raphaela Stern – Dance

Taiko Saiko – Vibraphone
Tom Auffarth – Bass and Percussion

Vicky Brkić – Dance